As car enthusiasts, we understand the value of a meticulously maintained vehicle that radiates brilliance from every angle. At Leading Mobile Detailing, we take pride in offering a range of exceptional detailing services, including our renowned Clay Bar Treatment in Torrance. This top-tier service is intended to give your car a stunning, mirror-like finish that will be sure to draw attention and take its appearance to new heights.
Understanding the Clay Bar Treatment
The Clay Bar Treatment is an expert and thorough detailing technique. It is based on the use of a specially crafted clay bar that is intended to remove contaminants, pollutants, and even microscopic particles from the surface of your vehicle.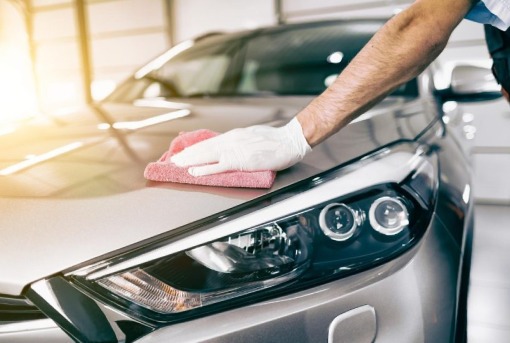 These undesirable materials, which can include tar, tree sap, road grime, and industrial waste, can build up over time and give off a worn-out appearance. At Leading Mobile Detailing, we use this technique to carefully lift and remove these impurities using the knowledge and skill of our skilled professionals. The result is a paint finish that is not only smoother and cleaner but also radiantly vibrant.
The Leading Mobile Detailing Difference
When it comes to Clay Bar Treatment in Torrance, Leading Mobile Detailing stands out as the industry leader. Your vehicle will receive the best level of care and attention it deserves thanks to our dedication to excellence and our team of highly qualified technicians. In order to avoid any damage or scratches during the process, we use clay bars of the highest quality that are safe for your car's paint and finish.
Benefits of Clay Bar Treatment
1- Elevated Paint Brilliance: The Clay Bar Treatment isn't just about cleaning; it's an art of removal. By extracting deep-seated contaminants, it enables light to play across your car evenly, resulting in a mesmerizing gloss that captures attention and admiration. This enhanced brilliance showcases the meticulous care your vehicle receives.
2-Enhanced Smoothness: Unwanted textures can mar the tactile experience of your car's surface. Our treatment eradicates both visible and hidden contaminants, leaving a silky-smooth touch. This transformation isn't just cosmetic; it's an invitation to feel the luxury in every stroke.
3-Extended Wax and Sealant Longevity: A protective layer can only work if it adheres properly. The Clay Bar Treatment optimizes this by creating a flawless canvas, free from contaminants. The result? A shield that not only gleams but also endures, ensuring lasting beauty.
4-Defense Against Oxidation: Battling paint oxidation is ongoing, and contaminants can expedite it. Our treatment takes a proactive stance by removing these culprits, extending the vibrancy of your paint. This defense preserves the allure of a new car.
5-Revived Paint Clarity: Time can veil your car's original color under a layer of contaminants. The Clay Bar Treatment not only removes impurities but also restores clarity. The outcome? A vibrant, rejuvenated palette that brings out your vehicle's true essence.
Conclusion
Give your car the royal treatment it deserves with Leading Mobile Detailing's unmatched Clay Bar Treatment in Torrance. Improve the appearance of your car, safeguard its paint, and take pleasure in the newfound brilliance that will undoubtedly fascinate onlookers. Make an appointment with us right away to discover the Leading Mobile Detailing difference for yourself. Remember, when it comes to Clay Bar Treatment, Torrance trusts Leading Mobile Detailing for extraordinary results every time.